DIY Preventative & Repair Projects
*Housekeeping Note: The products featured below are paid placements and this post contains some affiliate links. We may earn a small commission when you make a purchase through one of our links at no additional cost to you. We only recommend products we have personally used and while some of the pics and stats may come from the manufacturer, all of the tips and opinions are our own.
With three young kids in the house, our walls consistently take a beating and seeing "fix the hole in the drywall" on my honey-do list used to be such a bummer for me since it was usually messy and time consuming. Then I found these Eclipse Rapid Wall Repair Patches. These patches are a unique and innovative drywall repair solution that eliminates the mess and lets you paint immediately & finish in minutes instead of hours. There is no spackling, sanding or tools required! The patches come in 2″, 4″, or 6″ options, making them perfect for nail holes or doorknob damage. They also won't peel or lose adhesion over time. In fact, the 4″ patch is 2X's stronger than the drywall itself and the 6″ patch is a whopping 4X's stronger! Click here to purchase from Amazon.
There are few things more heart wrenching than dropping something of value down the sink! But now you can retrieve lost items with ease thanks to the Sink Genie! There is NO disassembly required to clean or retrieve. Just unscrew the bottom like a can and clear the debris or retrieve your items. The Sink Genie's transparent body also allows you to see through to any clogs, debris, or dropped valuables…you don't have to wait to know if there's a problem. The Sink Genie complies with Plumbing Code and is available at any of these retailers:
Amazon | Menards | Home Depot | Lowes | Grommet
*images courtesy of Sink Genie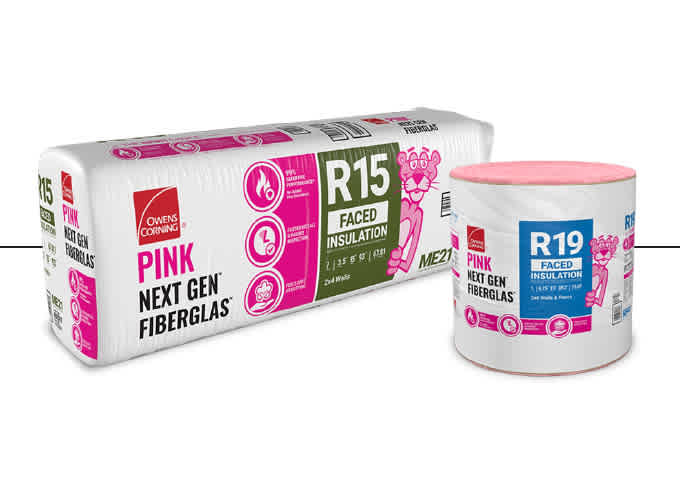 Ever since Owens Corning invented fiberglass back in 1938, they've been innovating and now just released newest product PINK Next Gen™ Fiberglas™ Insulation. And man, it is just amazing! PINK Next Gen is high performing and cost effective with great R-value per inch and up to 23% faster installation. It springs to life and full size right out of the package, similar to a vacuum packed mattress. The PINK Next Gen has only safe and soft ingredients. Some people have thought insulation as itchy, but not this stuff. It seriously feels like cotton. PINK Next Gen is non-combustible and for every year for the life of your home, PINK Next Gen will save 12x the energy used to make it! On top of all that, it's made from 100% wind powered electricity.
Learn more at: pinknextgen.com
A Santa Fe Dehumidifier is the perfect solution to rid your home of any of those damp and musty environments. Santa Fe's free-standing and whole-house dehumidifiers offer superior air filtration, which is even more important than ever, as we're spending time at home. Let's just say that after a year of COVID, we have a whole new appreciation for our basement. The Sana Fe free-standing dehumidifier has made it even more comfortable and enjoyable. Another place we really appreciate the Sante Fe dehumidifier is in our home gym! Excess moisture builds up from heaving breathing and sweating, making our gym feel heavy (and stinky). But now that the moisture is properly controlled by the dehumidifier, our workouts are much more comfortable and odor-free! MERV-13 filters are standard, and are scientifically proven to eliminate dust mites, mold or other problems caused by too much moisture in the air. This filtration is more than 4 times more effective any other competitor.
Learn more at: https://www.santa-fe-products.com/
Touch up paint for you car…that's right! You can avoid insurance claims and expensive body shop visits with this complete line of Automotive Touchup products. It's easy to find your vehicle's color match on their website and order Brush in a Bottles, Paint Pens, Ready Spray Cans, and even body filler! It's never been easier or more affordable to restore your car, truck, or SUV to like-new condition thanks to their precision color-matching technology and dedicated staff. Check it out at: https://www.automotivetouchup.com/
You would be surprised at the impact that just keeping your spaces and equipment clean will do to reduce future repair and maintenance issues! The Rotoscrub allows us to use the power of any drill to clean 5Xs faster and far more effective than by hand. You can easily clean and remove mildew, soap scum, hard water stains, and other grime from bath and kitchen surfaces that need scrubbing. The Rotoscrub 7 piece kit includes Velcro backing and 6 oversized non-scratch nylon scrub pads, which can be used on both sides for 2X longer life. Truthfully, one of the amazing things about Rotoscrub is that it actually gets my kids to help us clean!